There is nothing funner than giving new life to old linens.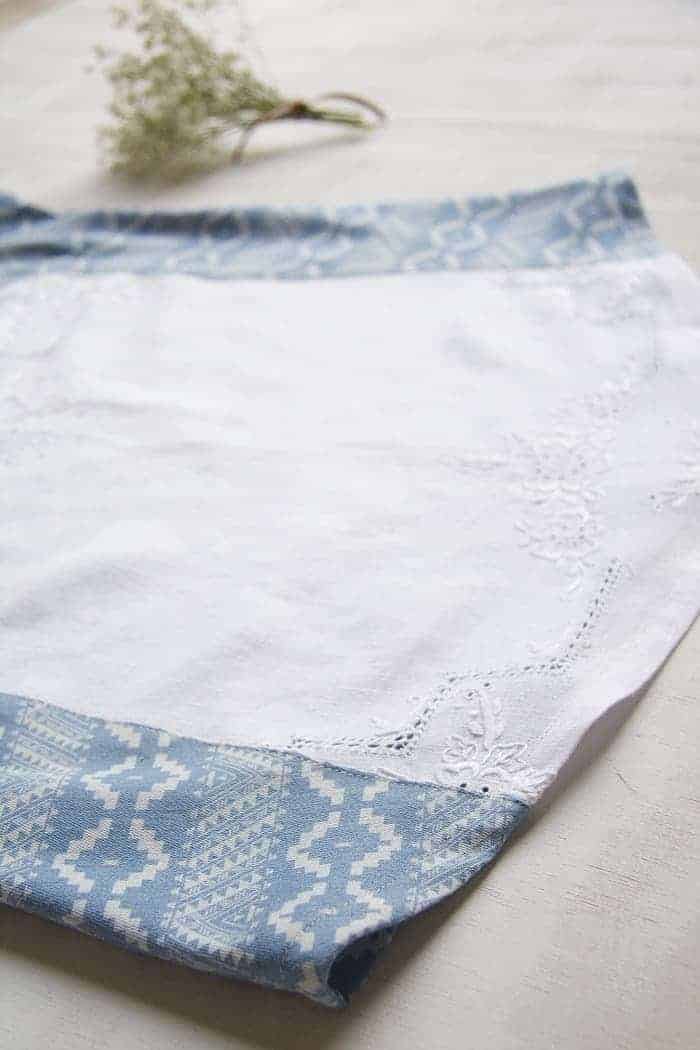 If you can see past the old red wine stains or the yellow age marks, I can guarantee you'll see new potential (or if you can't, just send me a message and I'll give you my postal details and you can send that vintage baby to me!
And when you team it with a modern print and silhouette – then you get zing!  Then you get zang!  Or 'some' people like to call it "modern vintage".
Whatever you call it.  It's good.
Pattern Cred: Polly Top, By Hand London
P.S. Apologies for the lack of Mindless Mondays lately.  I have been, umm, a bit umm, mindless….
Update: This tank top is now available for purchase via Wife-made on Facebook or Instagram.