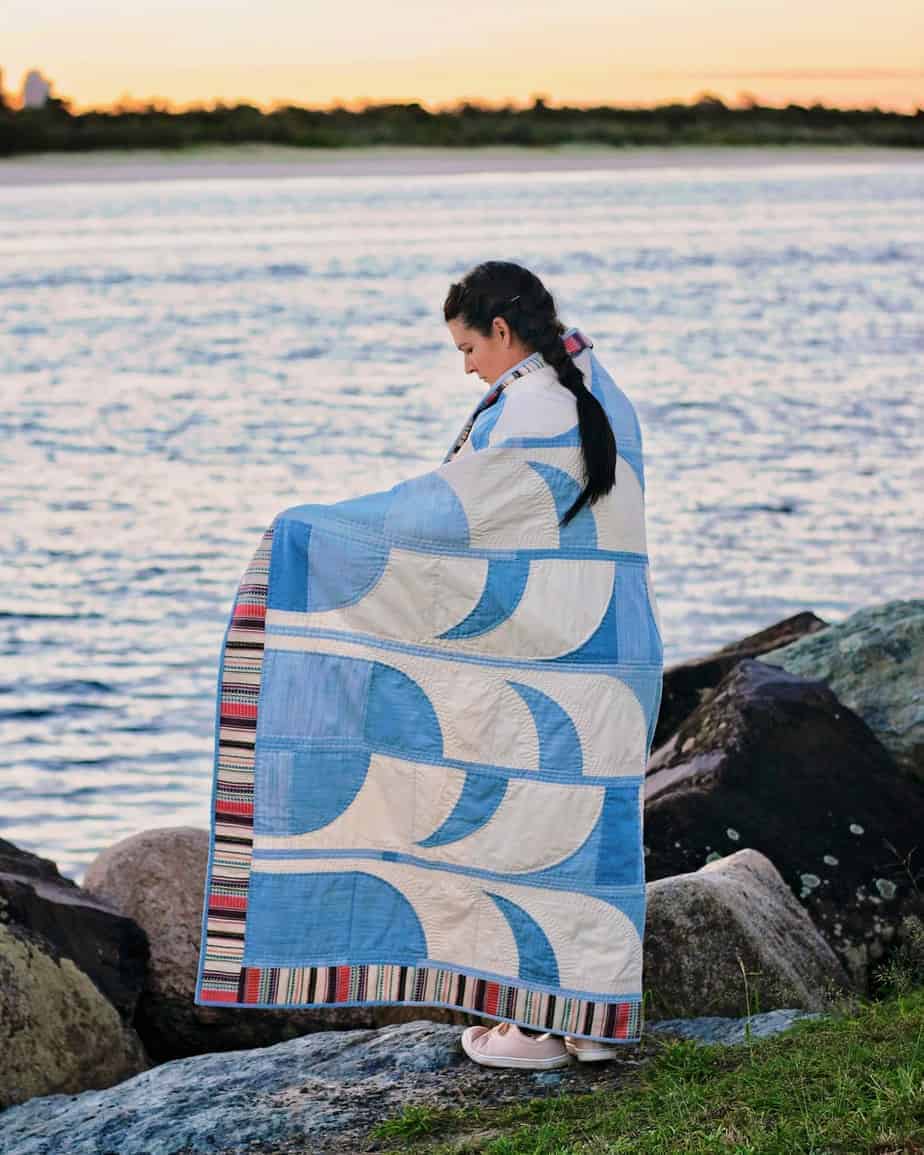 Palma is a happy pattern that feels like Mexico and margaritas and fun with friends on warm, summer evenings! It's got a retro-boho vibe that I absolutely love and right now I'm wishing that I was lazing on a beach somewhere warm, with this quilt. Somewhere that doesn't have mutating viruses that keep coming back for more. Somewhere babies don't wake in the night and scream for hours. (Ha! Is a 14 month old still a baby?! I'm not feeling very generous right now…) Somewhere I can while away the hours doing much of nothing and yet not a scrap of time is wasted…
Sounds lovely.
Aaaaaanyway, back to reality! It's winter, there's lots of bugs going round and babies like to party at night. Sounds like perfect 'weather' for staying home and sewing. So why not wait out the storm with my latest pattern, Palma!
Palma is a pattern for confident creatives and requires a knowledge of sewing curves. OR a willingness to learn! I am pretty sure if you're a newer quilter you could definitely give this pattern a shot and have success after a bit of curves practice.
Colour combinations
Ideal for just two fabric prints, Palma works beautifully with solids as shown in the hero quilt above, but it also works well with a small selections of matching prints.
The hero quilt was made using scraps of chambray and denim, with the palm leaves made in an off-white quilting cotton. I also love this baby quilt version in Emma Jean Jansen's The Linen Cupboard collection. It contrasts perfectly with the dark chambray dotty fabric in a very psychedelic 60s way!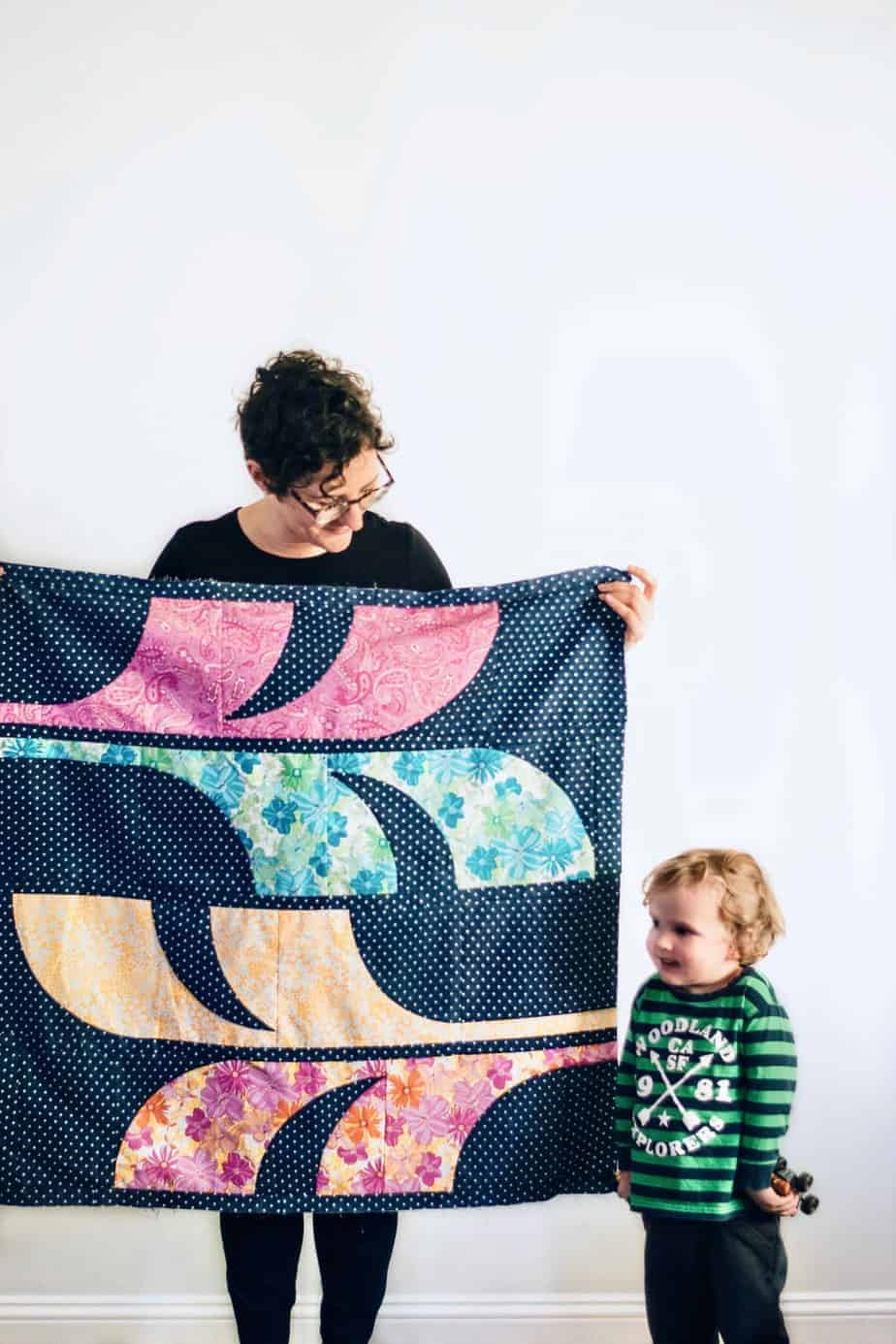 Quilting options
The hero quilt was simply machine-quilted in the ditch for strength, but I really wanted some chunky hand-quilting to highlight the boho-Mexican vibe of the quilt. This pattern really lends itself to hand-quilting, but for those not so hand-quilting-inclined, you could also finish it if with some simple matchstick quilting, or echo quilting, like in my baby quilt and the table runner by Tamara, below (@metamarama on Instagram).
Five different project sizes
The pattern comes with instructions for five different project sizes – table runner, baby, throw, twin and double.
The table runner and baby quilt feature two opposing palms – the table runner shows the palms laid out vertically, and the baby quilt shows the palms going in opposite directions, but this time side by side.
This pattern was definitely designed to have fun with, and I hope you have as much fun with it as I have! Make sure you tag me on Instagram with your Palma makes #palmaquilt