I was (still am!) so excited to see three amazing fabric designers using the Wife-made Butterfly Wing pattern to showcase their new fabric lines at Quilt Market last month in Salt Lake City, Utah.  I mean, Quilt Market!!  Woohoo!
I made the wings you see above for Sedef of Down Grapevine Lane.  Sedef will shortly be releasing her first fabric line, Sweet Orchard, with Riley Blake Fabrics, and she asked me to make something for her to take to Quilt Market.  Sedef's booth looked great and featured work by some amazing creatives.  It was pretty special to be asked by Sedef to contribute!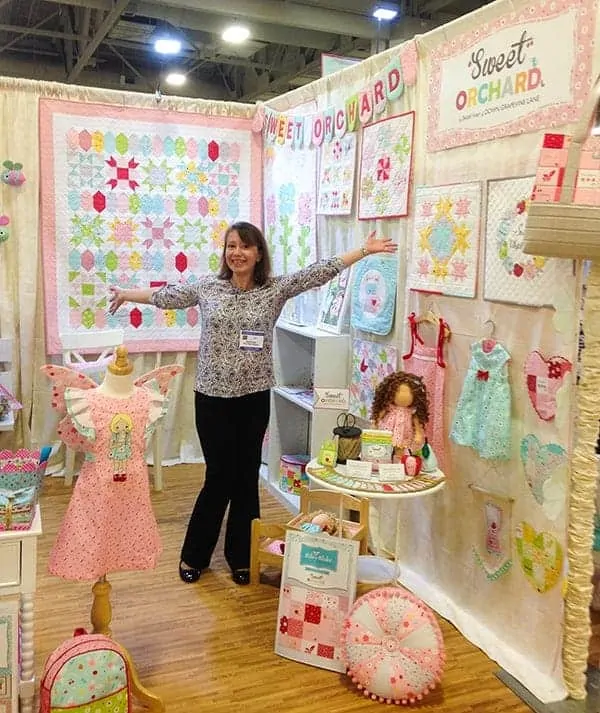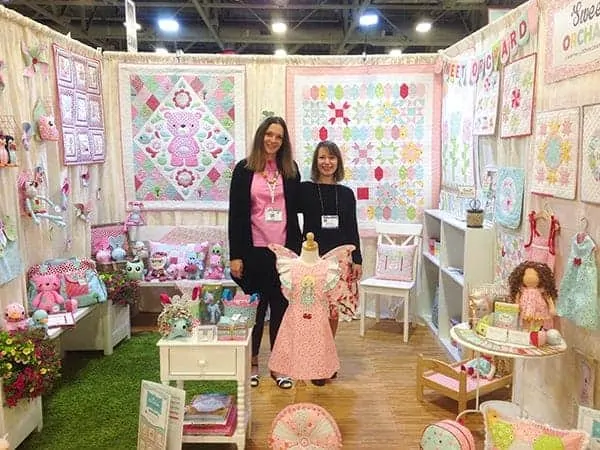 Sedef shared a booth with Melanie of Melly & Me, who is also releasing a new line this year called Teddy Bear's Picnic.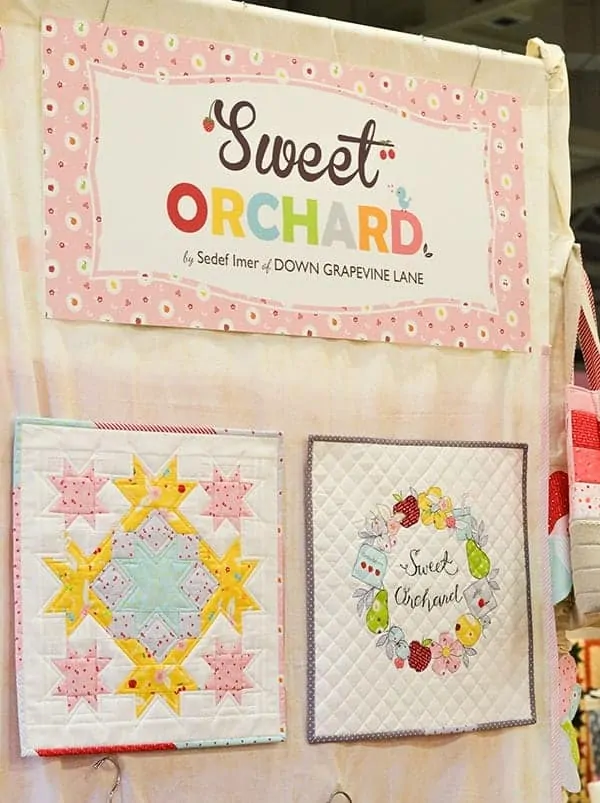 I wasn't the only one who thought butterflies were a perfect match for Sedef's beautiful fabric!  This quilt was made by Jemima of Tied with a Ribbon.  Shari of Doohikey Designs also used my pattern to showcase her new fabric line, Wistful Winds.  Butterflies were definitely a favourite a Quilt Market this year!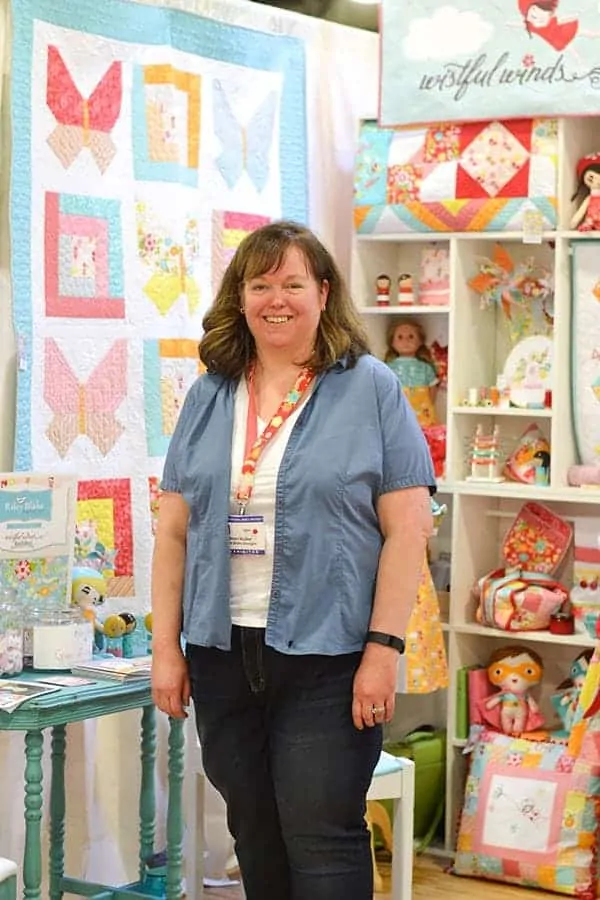 And finally, it was so lovely to see Sarah Jane of Sarah Jane Studios use my pattern to showcase her new line, Magic, which I think may have to join my fabric collection at some point!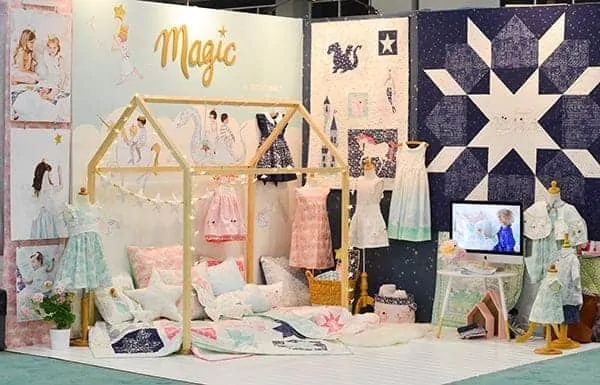 Thanks to Sedef for letting me use her images – one day I'll get to Quilt Market and take my own!