It's my day on the Tilda Harvest blog hop!  I'm so pleased to have the opportunity to sew with Tilda fabric.  I have been a huge fan of the Tilda brand for a while.  Tone's style really appealed to me when I first started sewing, and hers was one of the first designer collections I spent my hard-earned cash on.  I still have scraps of those first purchases in a special basket that houses only Tilda fabrics.  I'm saving them up for a scrappy Tilda quilt.
It's been interesting to see how Tone's style has changed over the years since I first noticed Tilda.  To me, the most recent collections still have the same Tilda style – sophisticated motifs, classic designs that err on a vintage feel, colours that work together across a range of collections – and yet there is a noticeable change.  The last few collections still boast the classic sophistication, but to me, the vintage feel is more emphasised by a slightly worn wash over the various prints, which is in distinct contrast to earlier Tilda collections that consisted of pure, bright colours.  While I loved the early Tilda collections, I love this too.  Possibly more, which I think speaks to how my own taste has evolved over the years.  And also, the washed look means the collections pair beautifully with vintage fabrics and embroideries.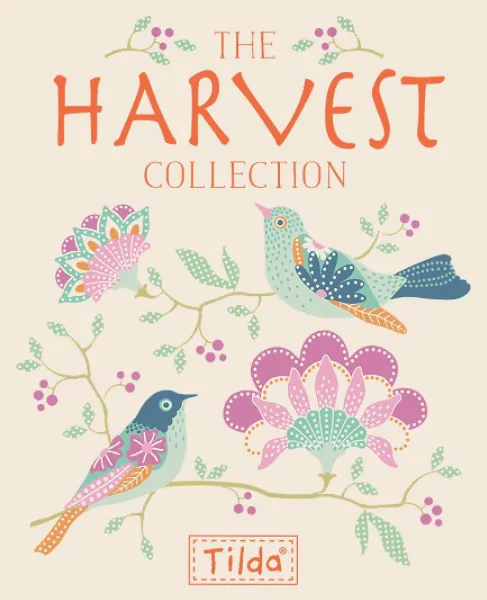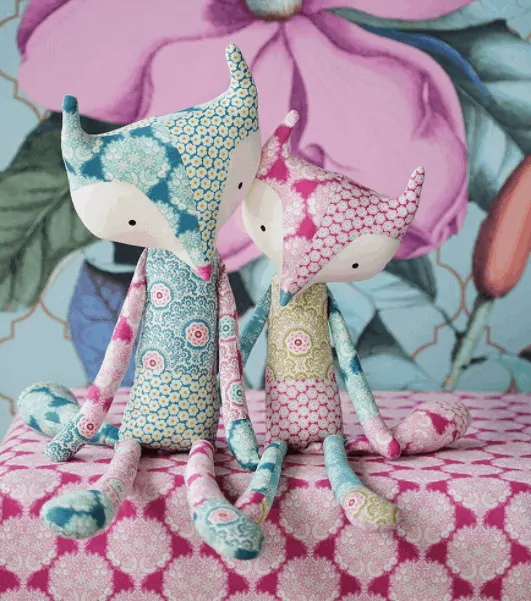 Tone is such a clever designer – I love her patterns.  These foxes are too cute!
It is a real treat to be given fabric to play with (thank you 2 Green Zebras for the chance, again!!), and Tilda's latest fabric collection, 'Harvest', was no exception.  I love having the opportunity to open a parcel of fabric (especially fabric from a range that hasn't been released yet!) and see how it inspires me.  To consider the colours and motifs of a collection and see where they take me… I mulled over this one for a while, tossing around different ideas that related to the theme of the collection, searching Pinterest for inspiration, but eventually it was the little birds from the collection that spoke the most to me.  And the 'Lovebird' design was born!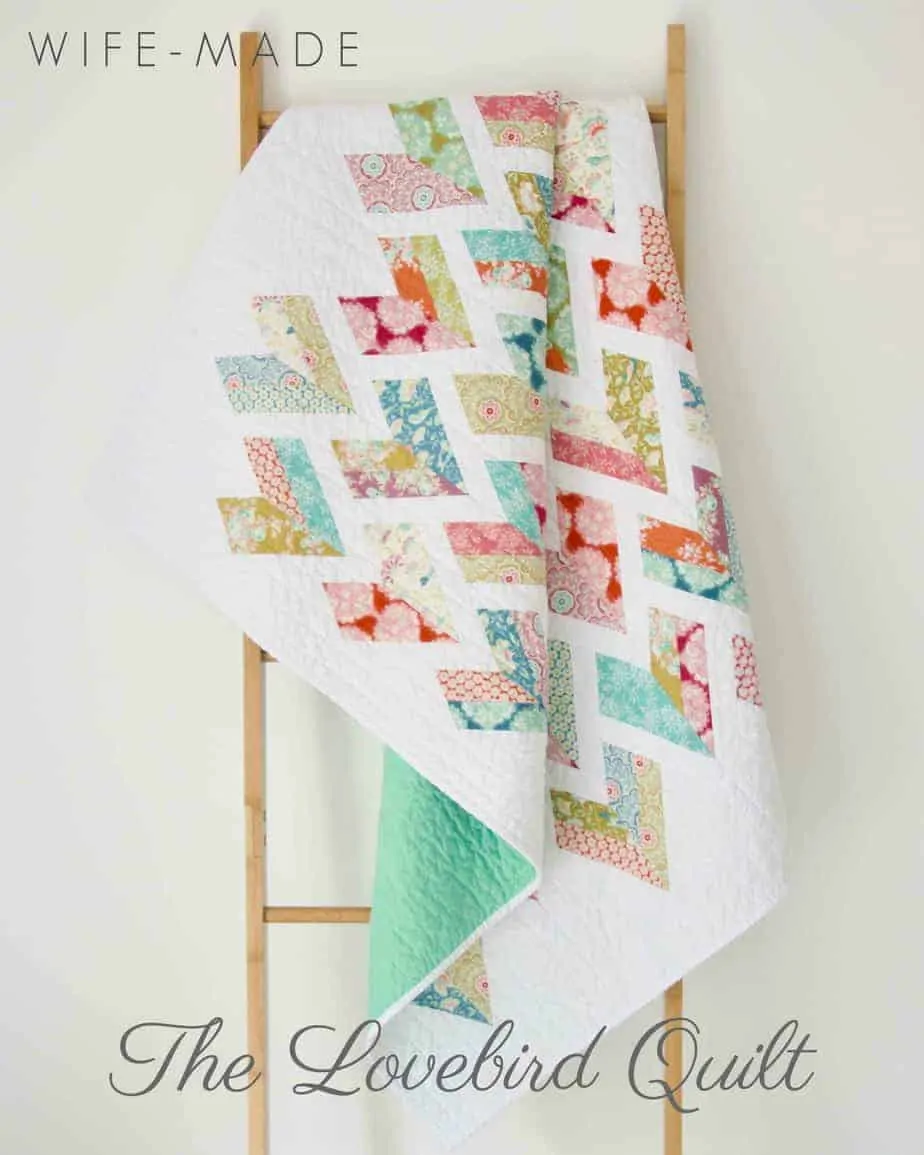 It took a bit of figuring out how to piece the design, but in the end the foundation paper piecing method won out.  I really wanted a design that looked like feathers on a bird, so the pattern had to be offset without the need for a multitude of Y-seams (yuck!).  I still see feathers when I look at this design, although many people tell me they just see hearts.  Which is fine, because the name Lovebird works perfectly!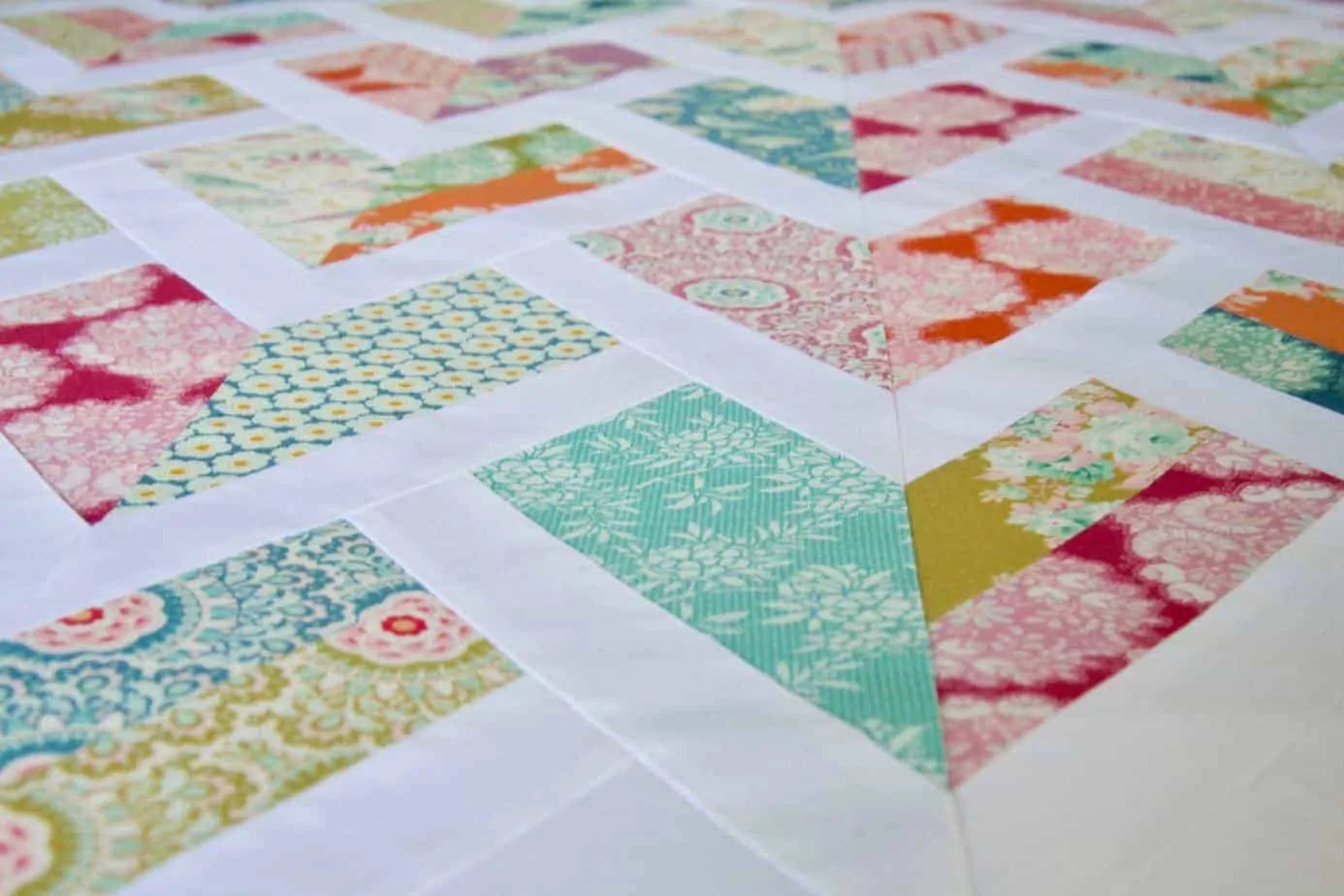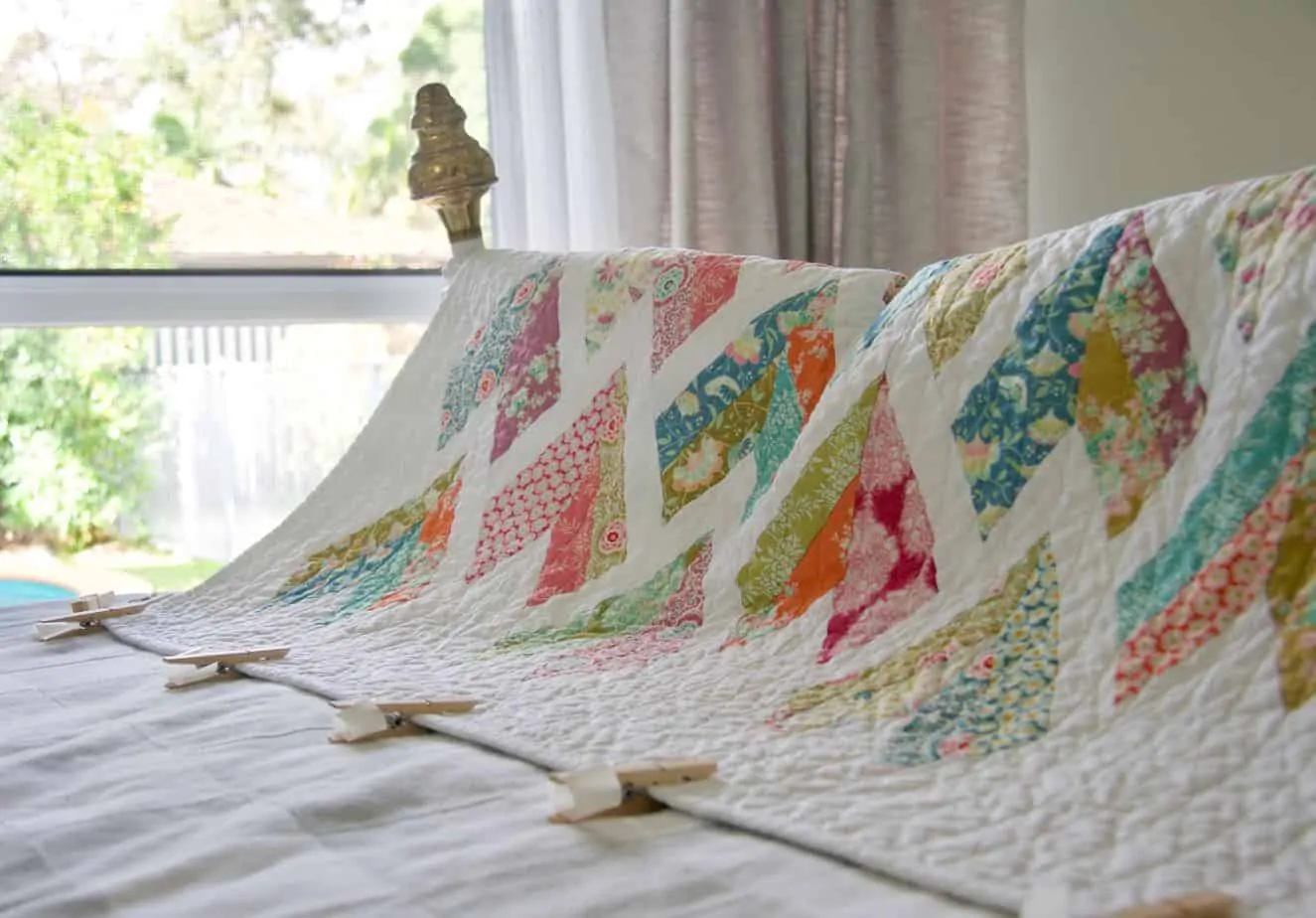 The 'Lovebird' design will be released as a foundation paper piecing quilt pattern after I return from maternity leave in a few months.  For now I'm just enjoying taking my time with things.  Enjoying sewing as a hobby, rather than a job.  And particularly, enjoying snuggles with my little loves, including our newest family member, Leo.  I'll post a few baby photos soon!
I tried to stay as true to the Tilda style as possible for this Tilda Lovebird version.  A lot of Tone's quilts are bound in a matching neutral solid, so that's what I did, except I couldn't help but add a strip of one of my favourite prints, Flower Bush Green.  I really love the print and the mix of chartreuse and soft minty green.
It's backed in a solid from the Devonstone range from 2 Green Zebras (the colour is D100, if you're interested), which I like for it's simplicity.  The white solid used in the sashing is also from the Devonstone range (D002).
Tilda Harvest will be available for purchase from your LQS or online from 1 August.  If your local stores don't stock the collection, very politely, but with purpose, ask them why.  And then tell them to get it in.  Pronto 😉
Disclaimer:  This post contains affiliate links.  2 Green Zebras supplied the fabric for this project.  All opinions are my own.