Tilda fabrics have always been a favourite of mine.  They are my kind of pretty – a bit vintage, lots of florals, and no candy pink.  Plus, you can tell they are well-made – the fabric has substance and a feeling of quality to it and the prints are crisp and clean.  So when I'm after a pretty 'fix' Tilda is always up there on my list.
So, of course I was VERY excited when asked by Australia's Tilda wholesalers, 2 Green Zebras to help them celebrate the release of the new Tilda lines, Memory Lane and Cabbage Rose.  Wings in Tilda… another favourite of mine.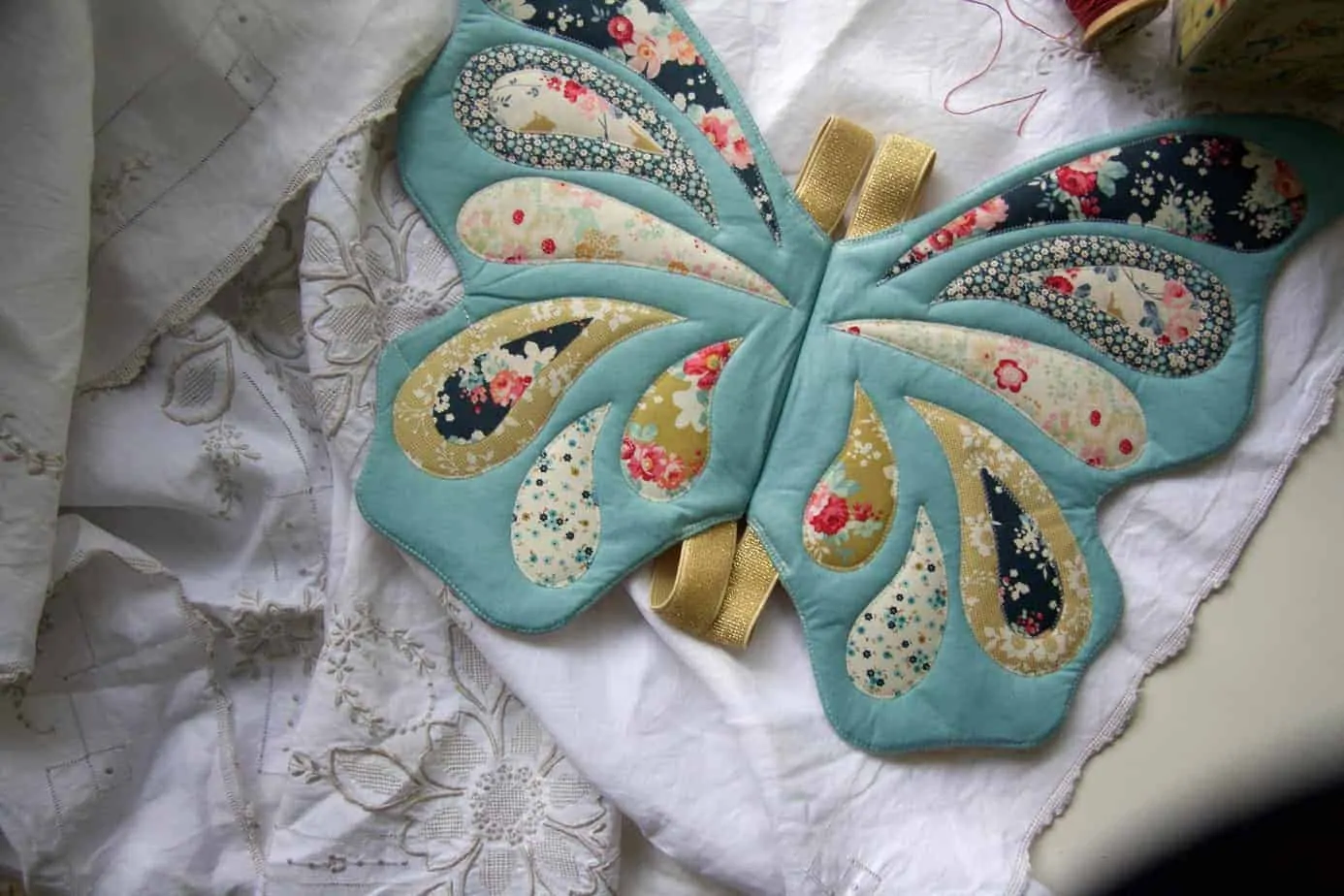 Another thing I love about Tilda – the ranges always go beautifully with my vintage linens.  Recently, I was fiddling with (at a stretch you could say I was tidying…) my fabrics and I happened to lay a vintage embroidered supper cloth right beside the limited edition 'Painting Flowers' line.  It was like they had been designed for each other.  The linen had age, and had obviously been well-loved as the embroidery was faded, and it was this element that made the match perfect.  The 'Painting Flowers' range had an ever-so-gentle washed-out quality to it, that gave it a beautiful old-world feel.  See the outcome of this match made in heaven in this post.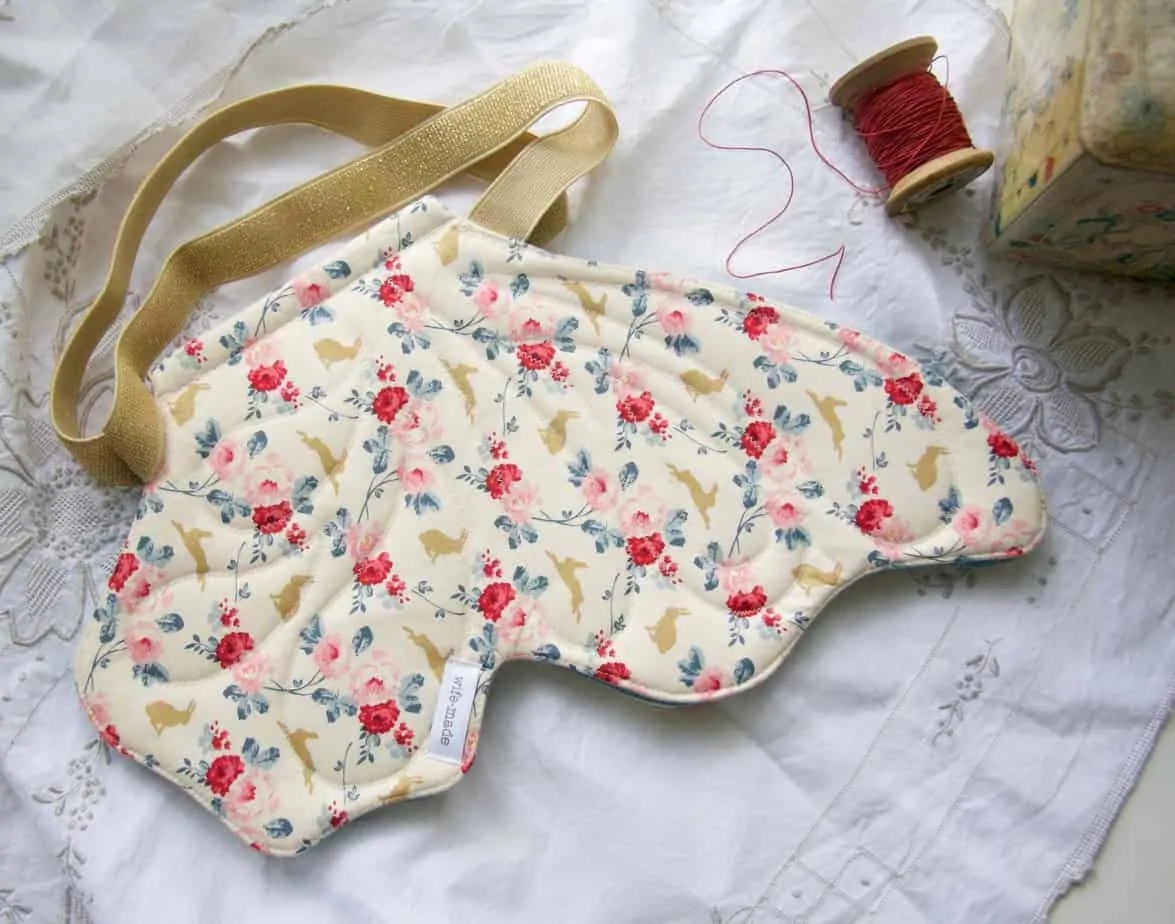 The gold and chartreuse colours in the Memory Lane range are beautiful and match perfectly with the new metallic elastic I've been using for my wing straps.  Just another old-world element that also gives it a bit of a luxe feel, like antique jewellery.
Have you seen all the other amazing handmade pieces being created with the lovely Tilda Cabbage Rose and Memory Lane ranges?  If anyone ever tries to tell you handmade is dying out, you'll know they've never been on Instagram.