Upcycle a wool blanket for a quilt back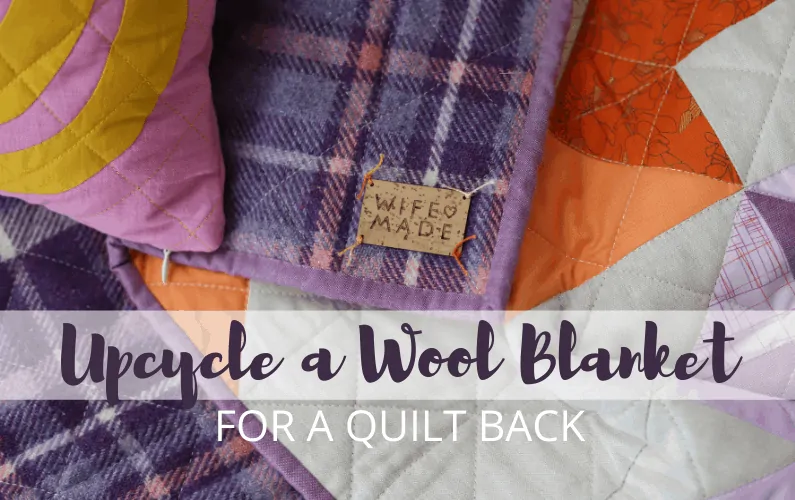 I've said it before, and I'll say it again – old wool blankets don't have to be relegated to the dog's bed.  There are so many uses for these ultra-cool and uber-useful pieces of nostalgia, and resignation to a life of dirty dog butts really show be only for the most holey!
You may already know of my patchy wool cushions.  It's true – you DO need a decent collection to get a colourful patchwork, and I DO happen to have 'decent' collection of wool blankets.  Which is probably why my brain is always trying to come up with different ways to (re)use them.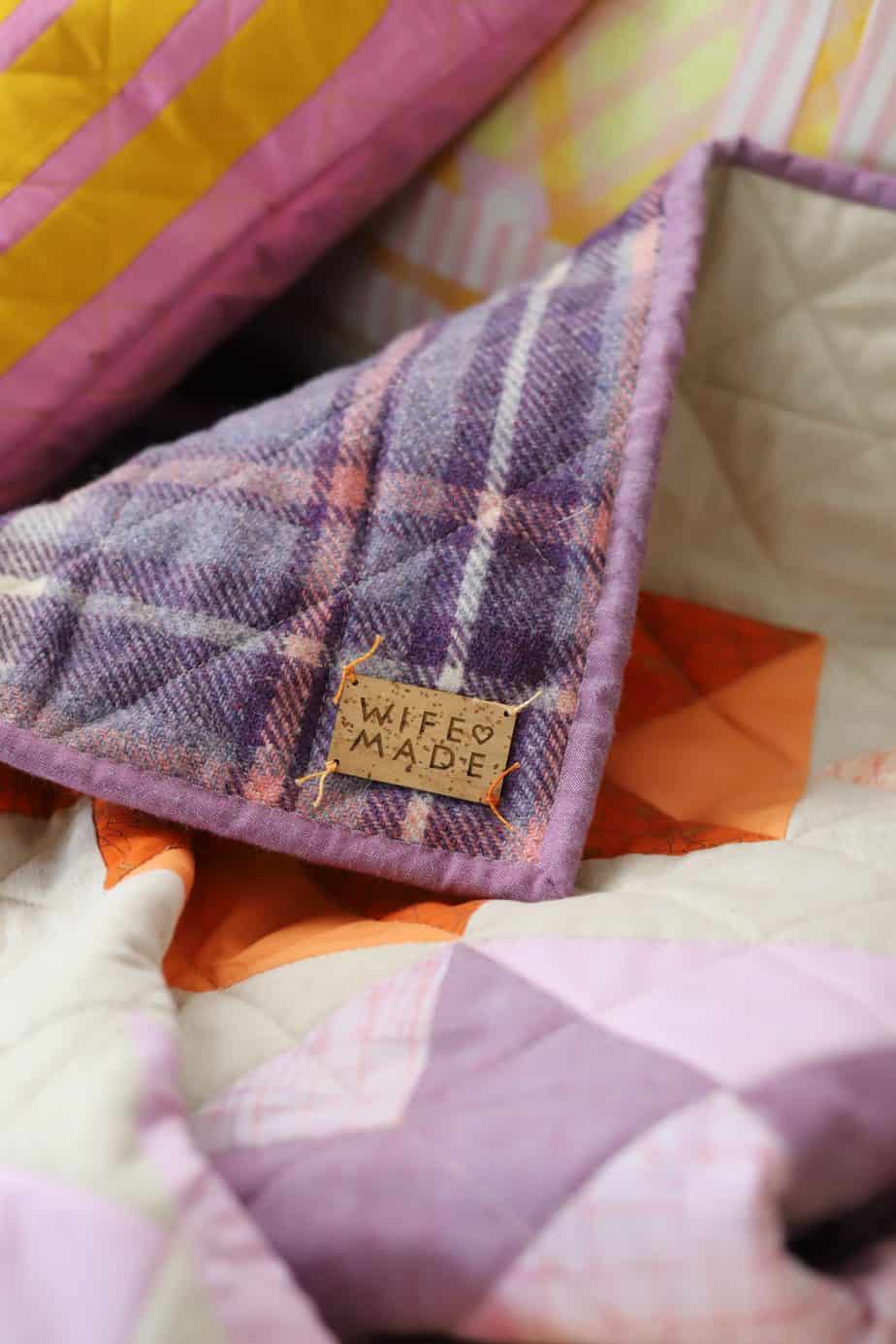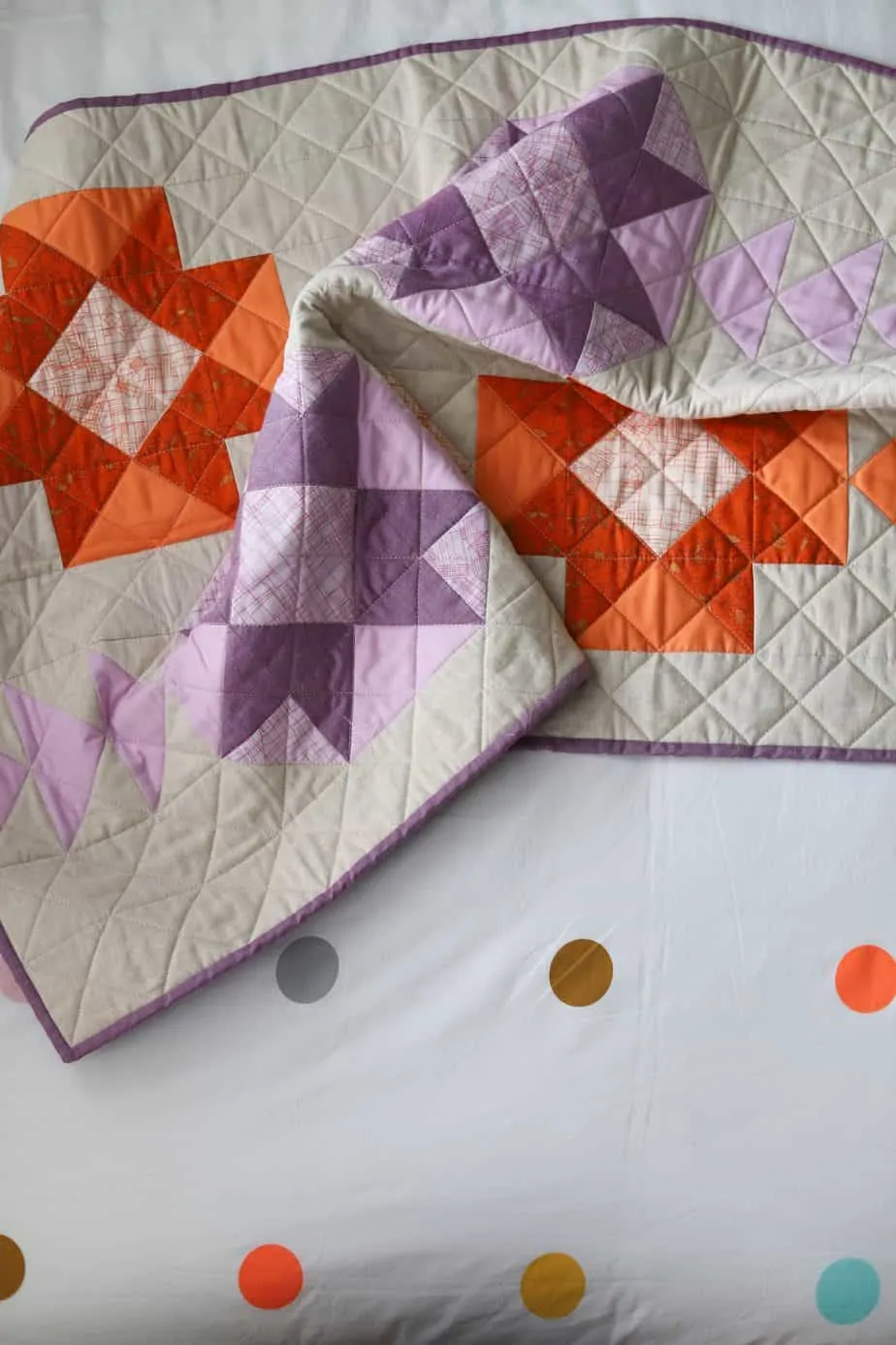 You could also use a wool blanket in a more traditional way on the inside of the quilt as a cheap alternative to expensive wool batting, but I think it's a shame to cover up the bright plaids that they are often found in.
Either way, you will certainly be adding a snuggly, warm quilt to your collection once you've made it.  The wool is super toasty, and the texture you get once quilted is particularly appealing!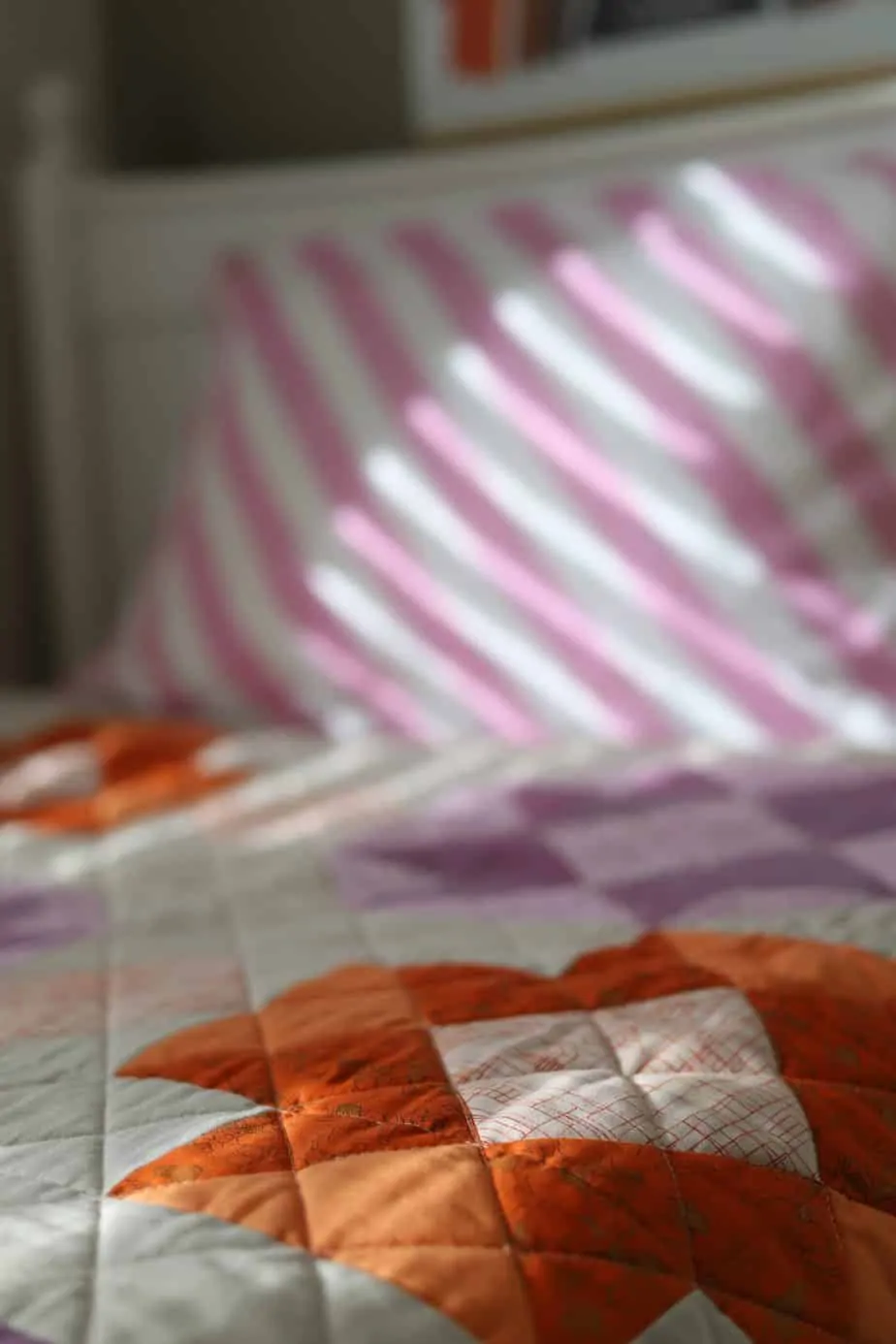 Without further ado, here is the video, which includes my tips for the process.  The key is to remember that wool blankets are stretchy, but it's explained in the vid!  I hope you enjoy, and let me know if you have any questions in the comments!